Context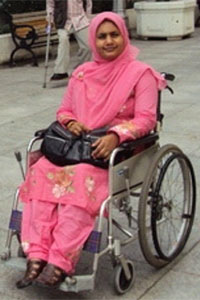 The Asian Workplace Approach that Respects Equality (AWARE) project builds on the work of Disability Rights Promotion International (DRPI), which is working to establish a holistic and sustainable global system to monitor the human rights of people with disabilities. AWARE uses this holistic approach to identify and address the barriers people with disabilities experience when trying to participate in the labour force in Bangladesh, India and Nepal. Through understanding the systemic reasons for the under-employment and unemployment of people with disabilities in these three nations, we will partner with employers to improve employment prospects for people with disabilities.
According to World Health Organization projections (2011), there are 208 million people with disabilities living in Bangladesh, India and Nepal, the vast majority of whom live in conditions of poverty and isolation. This profound poverty can be explained in part because women and men with disabilities experience significantly lower employment rates than women and men without disabilities. Promoting the employment of people with disabilities increases the economic well-being of their households and communities, as well as the performance of labour markets.
AWARE is a collaborative five-year project that will focus on three sectors:
hospitality
food processing
entrepreneurship or self-employment.
AWARE uses a multi-pronged strategy to improve labour-market participation of people with disabilities:
Documenting best practices and systemic labour market, socio-cultural and sector-specific barriers, so as to better understand the economic opportunities of working age women and men with various types of disabilities.
Improving the effectiveness of labour markets by impacting the decision-making of small and medium enterprises in the hiring and promotion of people with disabilities.
Providing labour market skills for women and men with disabilities to maximize their capacity to make economic contributions.
This multi-pronged approach maximizes employment and sustainability outcomes. This enables the AWARE project to bring about positive changes at the individual level for people with disabilities, as well as for employers, the labour market and society more broadly.
AWARE will work primarily in urban areas of the three target countries:
Dhaka, Bangladesh
Hyderabad, India
Kathmandu, Nepal
The project embraces collaboration with local disabled people's organizations, employers, government officials, and other stakeholders, and has strong support from grassroots organizations in Bangladesh, India and Nepal. AWARE builds on the recommendations from local, national and international initiatives tackling employment barriers faced by persons with disabilities.


We would like to acknowledge the support of Department of Foreign Affairs, Trade and Development (DFATD) and York University in this project.
Resources:
Chapter 5 Model of Successful Corporate Culture Change Integrating Employees with Disabilities
Employing Persons with Disabilities: A Model of Successful Corporate Culture Change
Read more about the launch of the DRPI AWARE project.
You can access photos from the first field visit of the Canada team to each country by clicking on the following links: Bangladesh, Nepal, and India.
Power Point Presentations
DRPI AWARE – People
Contents at a Glance
Individual Profiles
Country Coordinators
Workplace Coordinators
Keerthana Bezawada – India  Workplace Coordinator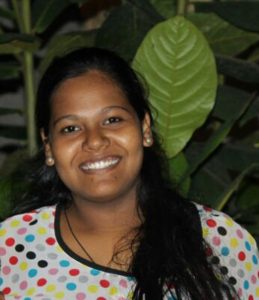 Keerthana Bezawada is an MBA student in Hospitality in Hyderabad.  She has worked as a sign language interpreter for 7 years.  She received Course B-Level training at the AYJINIHH in Hyderabad.  She also grew up with Deaf parents and thus, has been signing since her childhood.  Keerthana has additionally participated as an Interpreter in a series of seminars related to inclusive education, inclusive work and productivity, jobs for youth and soft-skills training.  In her work at Youth4Jobs, she provided training to youth with hearing impairment to mobilize job opportunities and would assist with work placements.
Bishal Dahal – Nepal Workplace Coordinator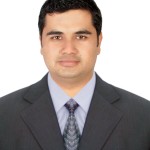 Mr. Dahal is a Social Contributor and founder President of Social Contributors Into Action Network (SCAN) Nepal, a network of socially active people committed for the development of the society. In 2012, he was selected for a US Department of State funded exchange Program called International Visitors Leadership Program (IVLP). He stayed in United States for one month. He has experience of working in Human Resources Department in "A" class commercial bank of Nepal for five years. He is also executive member of Ward Citizens Forum that represents civil society group. Being a Social Entrepreneur, he operates his own business. He is very passionate and dedicated towards his work. He is the founder of Community Service Center, Golphutar which organizes various activities of civic engagement and advocates on strengthening civil society.
M. Minhaz Reza- Bangladesh Workplace Coordinator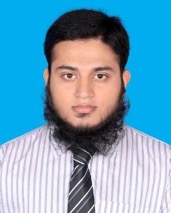 M. Minhaz Reza has joined the DRPI AWARE team in Bangladesh in July 2017. He has completed his graduation and post-graduation study in Economics from University of Dhaka. He was engaged in various research programs and paper writing initiatives during his study.  The highlight of his career to date was managing the 'Crop Field & Crop Market' project. This project was funded jointly by Access to Information (A2I), UNDP, USAID & implemented by Rabbit's Hat. Under his direction, the mentioned project received the Service Innovation Fund Award in 2015. He served as 'Project Director' to this project that aimed to serve local farmers with the latest technology and modern production methods right at their doorstep.
Local Specialists
Canadian Partners
Graduate Assistants
Alexis Buettgen, PhD Candidate, Critical Disability Studies, York University
Previous Collaborators
Anuradha Srinivasan Echambadi –  Previous India Country Coordinator
Cameron Graham, York University
Organizational Profiles
Pavan Kumar Muntha
Pavan Kumar Muntha is the Executive Secretary of Swadhikaar Center for Disabilities Information, Research and Resource Development and is at present working with the Disability Rights Promotion International-AWARE Project to promote employment of persons with disabilities in the areas of food processing, hospitality industry, self-employment and entrepreneurship in Hyderabad, Telangana.
Pavan Kumar Muntha is the Convenor of the Nature Farming Practitioners' Federation. He is working on mobilizing farmers to promote Nature Farming in the districts of East Godavari, West Godavari, Visakhapatnam, Vijayanagaram and Srikakulam of Andhra Pradesh to address the issue of high investments in agricultural practices.
Paven is central to the AWARE project's mission, bringing his leadership and extensive knowledge and experience of disability rights in India as well as his wide-ranging network of employers and other stakeholders  to achieve the project's core objectives of producing evidence-based research that identifies the context-specific barriers to employment for people with disabilities and working to address those through sustainable and collaborative solutions.
Contact Information
Marcia Rioux, Project Leader
Telephone: 1-416-736-2100 ext. 20718
E-Mail: drpiasia@yorku.ca
Fax: 1-416-736-5986
York University, 5021 TEL Building
4700 Keele Street, Toronto, ON
Canada M3J 1P3