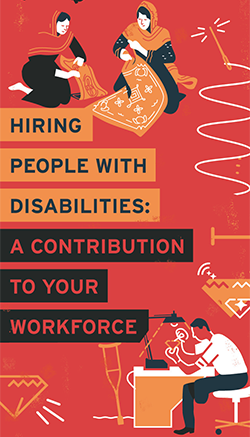 Welcome to the AWARE for Employers Portal.
The goal of this page is to direct employers to valuable resources for hiring persons with disabilities in the Asia Pacific Region.
The AWARE for Employers Portal is a part of the DRPI AWARE project in the Asia Pacific Region.
Frequently Asked Questions
As an employer, how can I use this portal?
You can browse the resources by choosing an option above. New resources are added regularly so check back often!
Feel free to download resources, browse photos, watch videos etc.
Spread the word! Share downloaded resources on your favourite social media channels.
What kinds of resources are available?
Print resources, photo galleries, video galleries. More to come soon! Choose from the selections above.
Back to DRPI AWARE.