A second field work to Vietnam is scheduled for February, 2015. This will include workshops with women and girls with disabilities and a policy dialogue, entitled "Policy on girls and women with disabilities." The activity is co-organized by Vietnamese Ministry of Education and Training (MOET), members of the MRGD project, UNICEF, Action to Community Development Center (ACDC), disabled persons' organizations in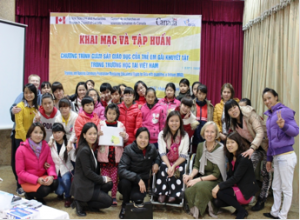 North and South of Tu Liem district, together with schools and local community to discuss how to improve policies in the local community.
This activity will be accompanied by a photo exhibition, which will display the photos taken by the girls as part of the photo voice project that took place during the first field visit.